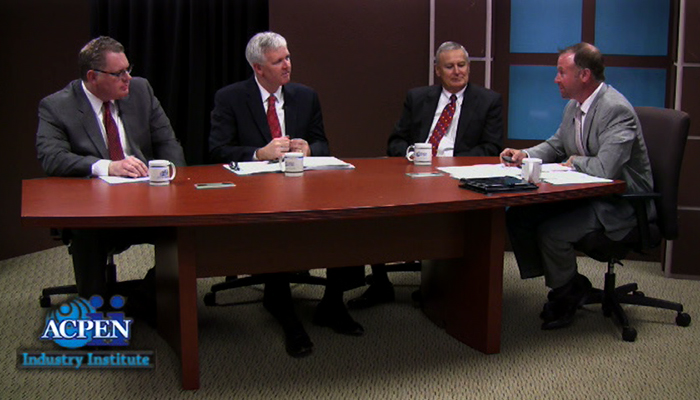 Live Studio Set –
Signature Course
Set A is the larger of our two sets. It is designed for groups or panels of up to 6 speakers, and provides a professional, "boardroom" look to production.

Live Studio Set – Aii
The smaller of our sets, set B is perfect for one or two presenters, and provides a modern, yet "scholarly" look.